Hello lovely people of internet land.
If you are reading this, you are AWESOME.
Let me start by saying that I expect all of you to be very impressed with me right now. BECAUSE the first day of fall is September 23rd at EXACTLY 5:05am (which also happens to be less than 2 days before my 30th birthday) and I have already begun to release the Fall 2011 hi tree collection. Isn't that amazing? I mean, Im usually late to the game with this stuff. But this time I am on top of it. I can sense your enthusiasm from here, so I will go ahead and say thank you. I really appreciate it. I would also like to mention that my ass is now fused to my desk chair because unfortunately I have yet to acquire a factory full of 6 year old to make them for me.
Thats enough rambling.
How about some glitter encrusted mushrooms on a giant tree stump? I think YES.
I made owl babies with my sewing machine!
I haven't made these is such a long time. As you can see they have been redesigned.
I like them very much.
Or perhaps autumn orange trees?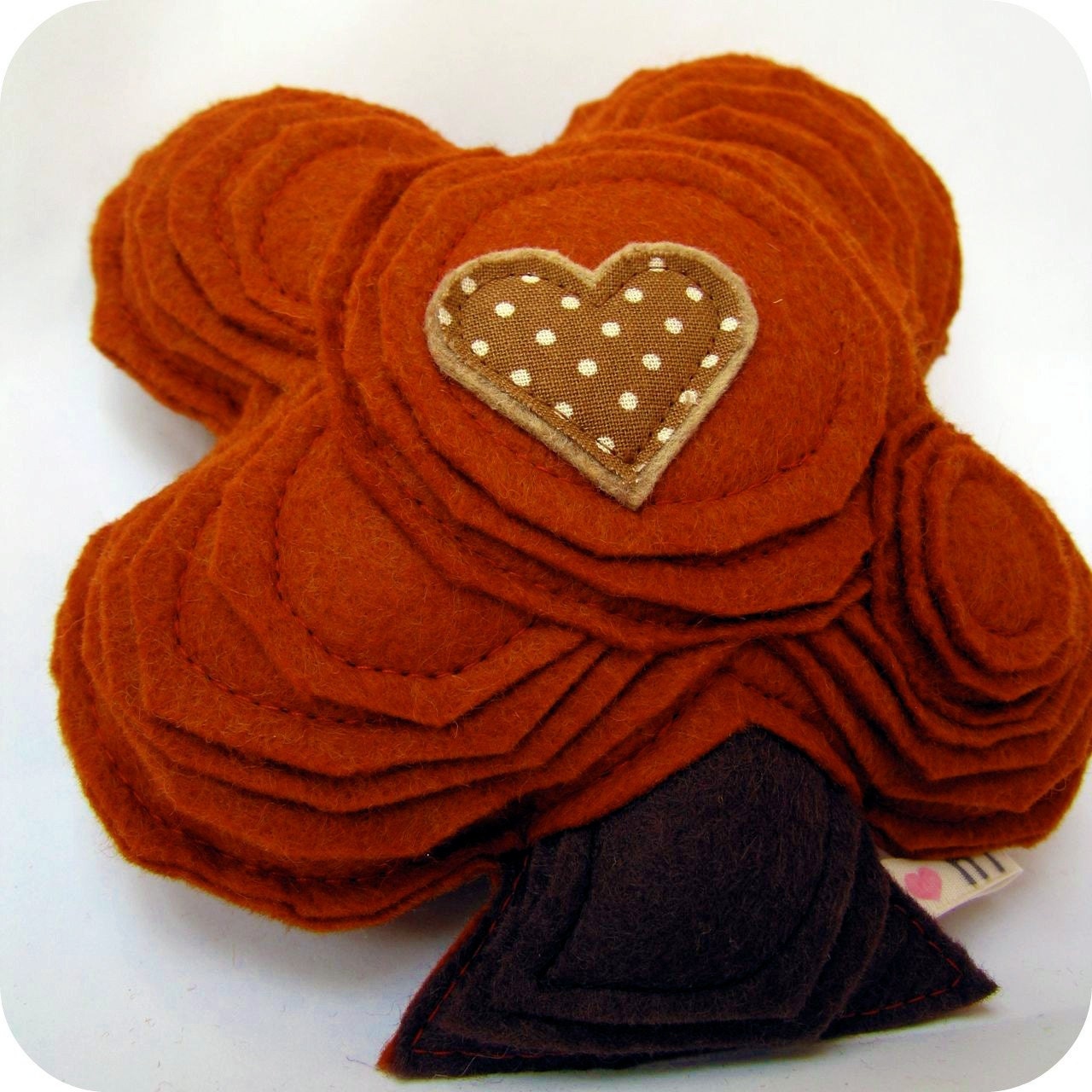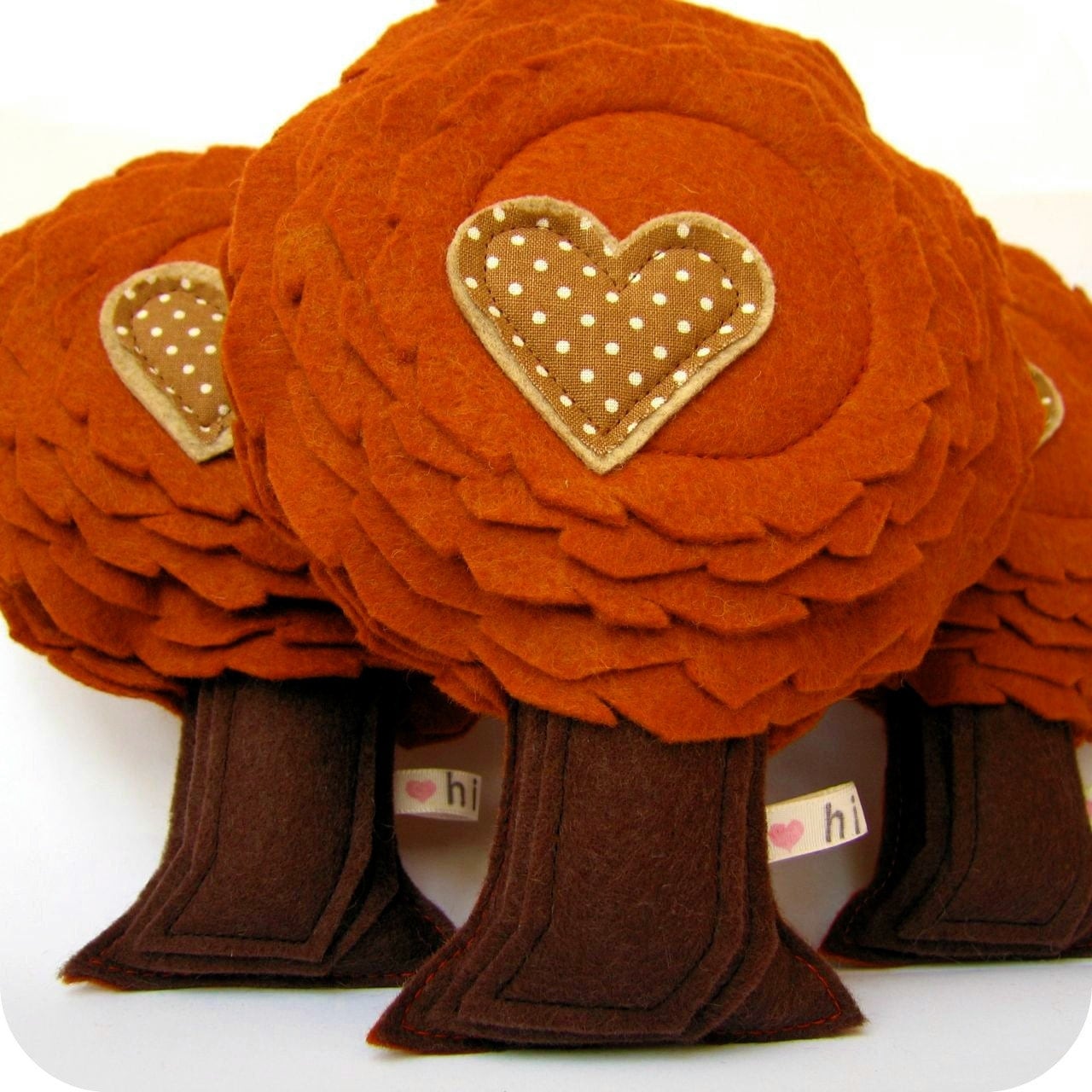 OR how about some autumn color oak leaf hair clippies?
I did a small run of these little tree stump zipper pouch keychains and change purses. They are very handy for keeping small things in. I always have 1,000,000 small things floating around my purse. You know, just the usual stuff like viles of glitter and tiny unicorns. No better place to keep those things safe!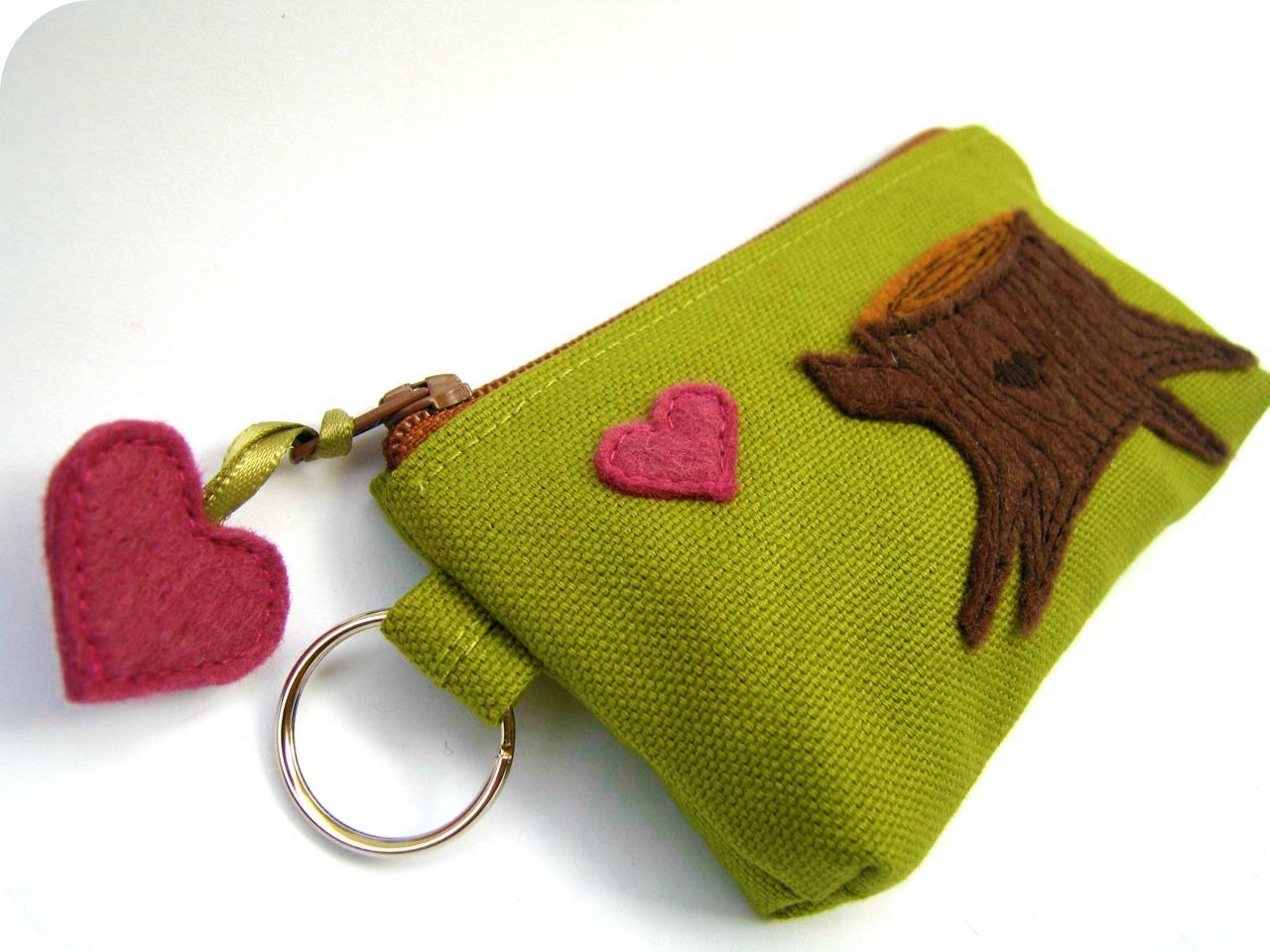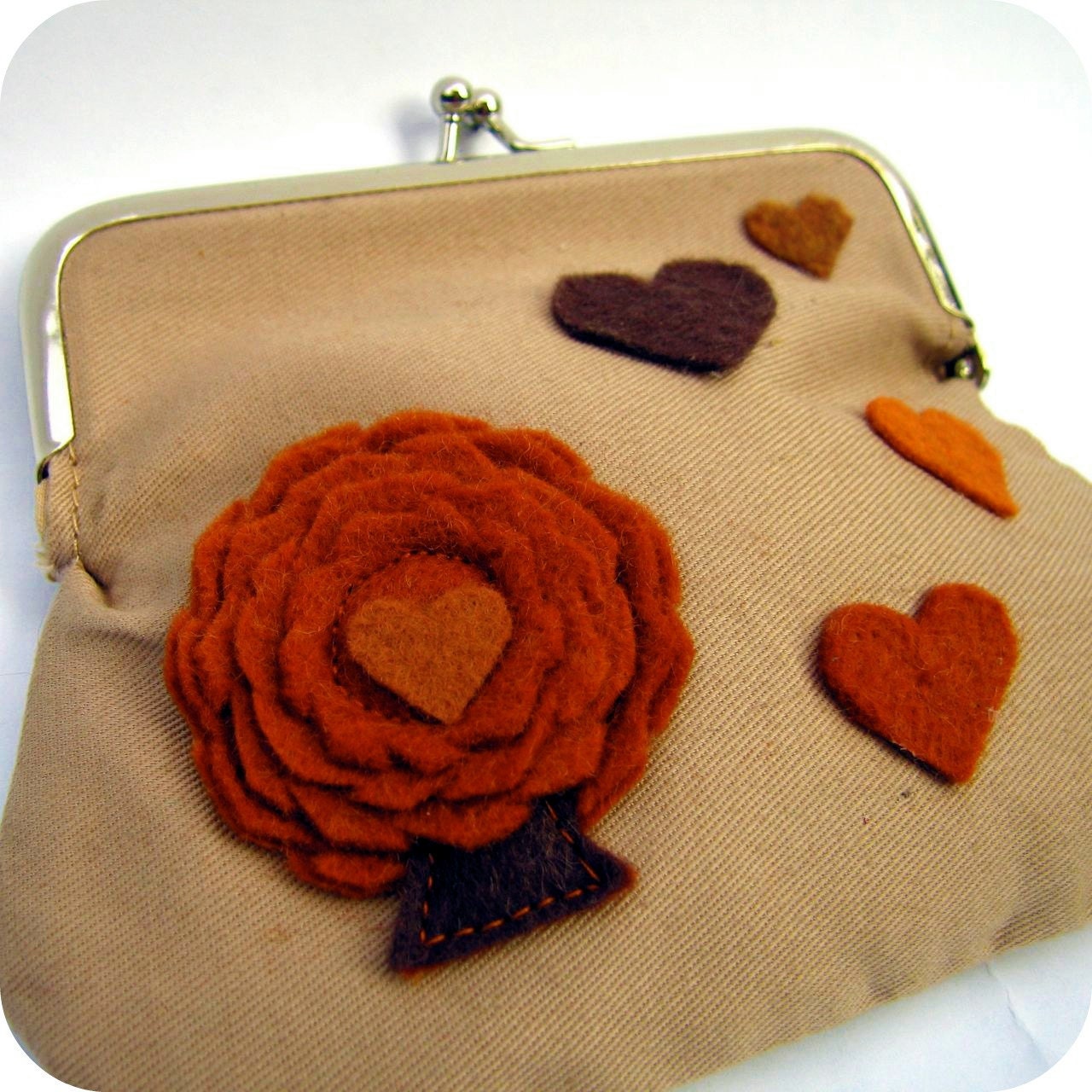 If you live in the Los Angeles area, I will be at the Abbot Kinney Festival this Sunday. Happy birthday to me. Come by for a visit!
That is all for now! Until next time, keep the glitter flowing.
-Tina